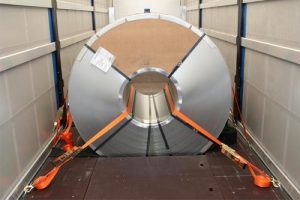 The Ratchet Lashing system is used for securing cargo while transporting, shifting or storage. It is a modern, light weight and thoroughly reliable method of securing all types of load across an entire spectrum of requirements. It offers significant advantages over any other securing system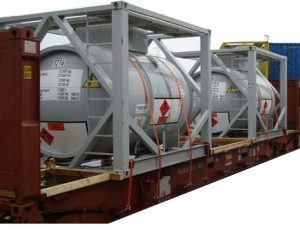 Ratchet Lashing is a Reusable, Cost effective tie-down using polyester webbing & Ratchet Buckle and has replaced ropes, chains and wires used for transportation. The Ratchet Buckle provides the tensioning force. The tension is uniform and locking mechanism ensures that the tension is retained till it is unlocked. This ensures complete locking of strap in position and also provides unlocking mechanism which is safe and fast.
Ratchet Lashing is available in widths of 25mm, 35mm, 50mm and 75mm
Ratchet Lashing is broadly classified into Two Groups :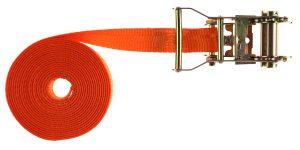 1. Endless Type Ratchet Lashing
Endless type Ratchet Lashing (Single part system) comprises of a tensioning device which is attached to the webbing.
It is used for bundling purpose.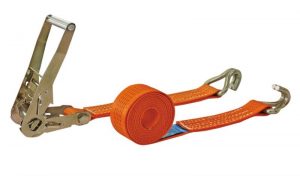 2. Two Part Ratchet Lashing
The Two Part Ratchet Lashing comprises of
Ratchet with short Webbing belt & J hook.
J hook with Webbing belt (customized length).
It is used to secure cargo while transportation in
flat bed trailers, containers & open trucks.